Brexit: In-Out-In-Out... What's It All About?
Took Place on Tuesday 12th April 2016
Brand new website available with updated info and photos of all The Brew's co-working and private offices in Shoreditch!
Speakers for the Brexit Debate were:
Remain - Alex Mitchell, UK President, G20 Young Entrepreneurs Alliance.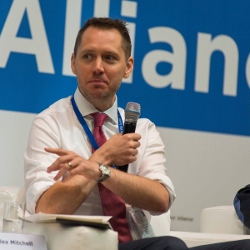 Alex was awarded the title of Commonwealth Champion for Youth and Enterprise by the Commonwealth Secretary General for his work in supporting youth empowerment and enterprise growth across Commonwealth nations.

Alex also holds a number of positions in organisations concerned with small businesses and entrepreneurs including the European Confederation of Young Entrepreneurs.
Neutral - Alex Cole, Economist, Deloitte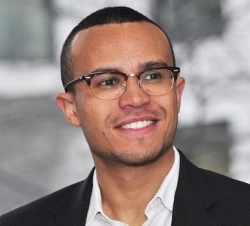 Alex works with Deloitte's Chief Economist in London where he specialises in macro-economic analysis and issues relating to national and international economic policy. He works closely with Ian Stewart and Debapratim De to produce the Deloitte CFO Survey.
Prior to working at Deloitte, Alex worked as a Senior Economic Analyst at New Economy Manchester, leading on producing research on urban economic growth issues. Alex has also worked for CorpfinExperian as a Corporate Finance Analyst. He holds a first-class degree in Economics from the University of Manchester.
Leave - Richard Tice, CEO, Quidnet Capital Partners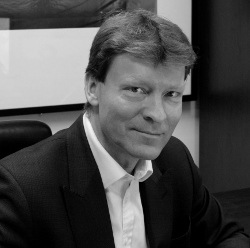 Richard is a real estate entrepreneur who has acquired and managed £450 million of commercial real estate over the last 18 months for clients. He previously ran a large multi national property group that was listed on the London Stock Exchange.
Richard is also the co chairman of Leave.eu, which he set up in 2015 to campaign to leave the European Union. Leave.eu now has over 750,000 online followers.
Leave - Lance Forman, Owner, H. Forman & Son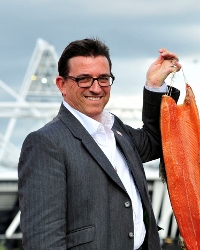 Lance is owner of H.Forman & Son (Est 1905), which is the oldest smoked salmon producer in the world.
Based in East London and always have been, the smokehouse rose to prominence a few years back when it was located on what was to become the running track of the Olympic stadium.
Together with 350 other businesses, H. Forman & Son faced compulsory eviction by Ken Livingstone. Lance became one of the main spokespeople fighting for a fair deal from the authorities for the businesses and 12000 employees in the area, and he is currently writing a book about the experience.
Brand new website available with updated info and photos of all The Brew's co-working and private offices in Shoreditch!
I would like a new workspace!